Michael O'Connell Retrospective (1898 – 1976)
The Lost Modernist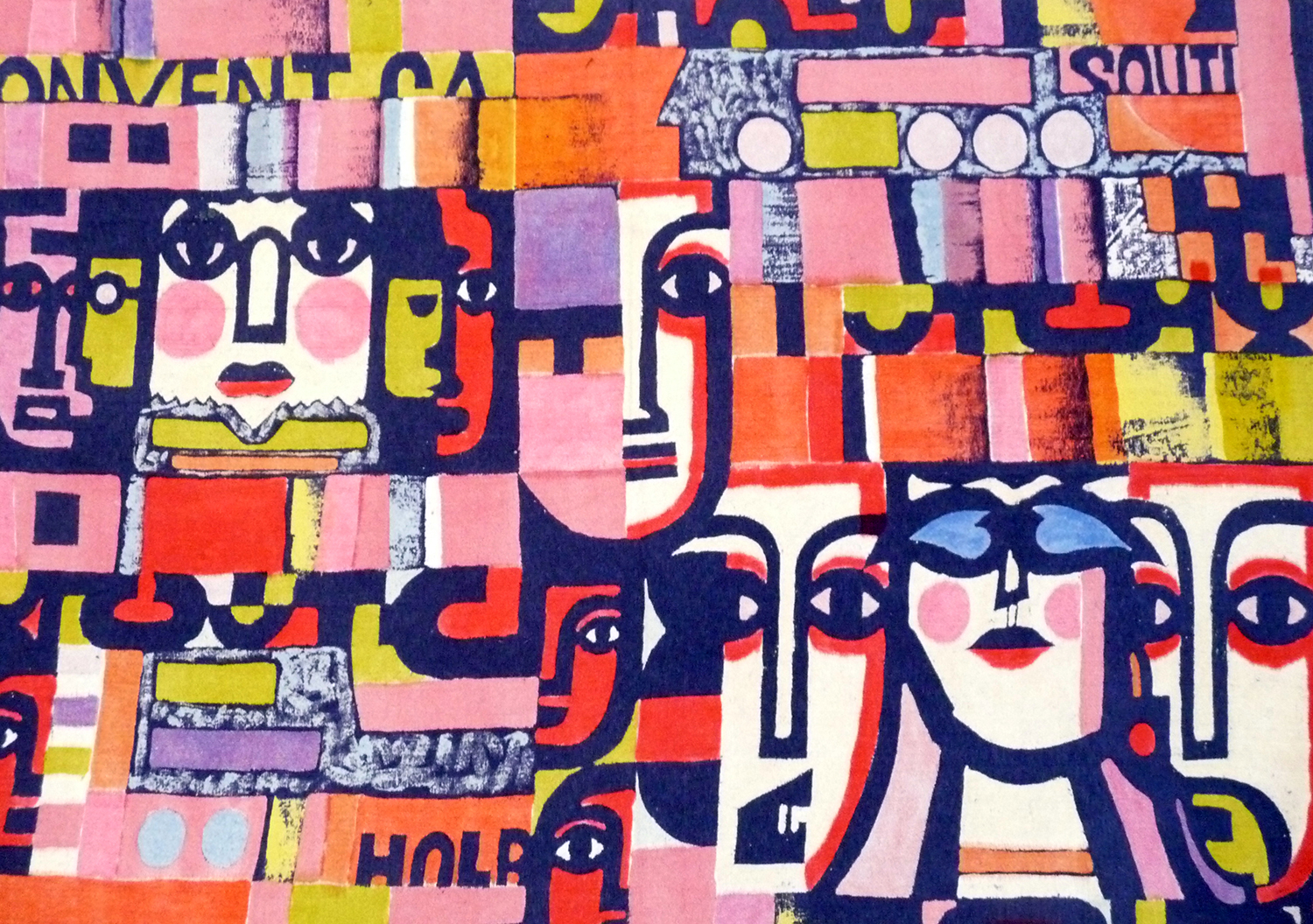 A ground breaking exhibition of large scale hangings and textiles by Michael O'Connell are being exhibited for the first time in Britain at the Gibberd Gallery. This exhibition showcases works spanning his career, with additional notebooks and memorabilia as well as illustrating O'Connell's uniquely formulated techniques of resist and batik dyeing. One of O'Connell's last living exhibitions was held at the Harlow Playhouse in 1973. Forty years later Harlow once again plays host to the broad and eclectic work of this internationally acclaimed artist.
Born in 1898 in Lancashire, in 1920 he emigrated to Australia where his artistic career began, firstly by creating watercolours moving to concrete pots and ornaments. In this field he gained acclaim and became an active member of the Arts and Crafts Society of Victoria. After a visit home to England O'Connell started creating textile design with Australian inspiration. By 1943 O'Connell was well travelled with clientele across Australia; his work featuring in a variety of magazines across Australia.
Returning to England in 1937 he created a wide range of work with eclectic inspirations including Anglo-Saxon coins, aboriginal corroboree and medieval Britain. O'Connell purchased land at Perry Green and built The Chase house and studio. Here he established links with many decorative textile companies including Heals and Harrods of London. O'Connell created many works for the Festival of Britain and continued to create textiles in the 'Festival style' of crisp lines and bold colours. Many changes occurred within O'Connell's practice moving with the changes in society, continually inspired by the world around him and research into the past.
The Lost Modernist exhibition showcases O'Connell's widely varying works throughout the decades of his practice giving a detailed experience of his techniques. The exhibition displays works that have been loaned from personal collections; this is a great opportunity to discover some hidden treasure.